Mr Olivier Billard > Bredin Prat > Paris, France > Profil de l'avocat
Bredin Prat
Bureaux
Bredin Prat
53 QUAI D'ORSAY
75007 PARIS
France
Mr Olivier Billard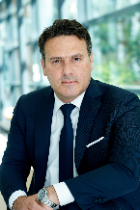 Département
Competition and EU Law
Fonction
Partner
Carrière professionnelle
Olivier Billard, Partner, is a member of the Competition and EU Law team. He represents French and international companies before French and European regulatory authorities and courts, with a particular focus on merger control, state aid, antitrust litigation (cartels, abuse of dominant position) and private damages claims.
His experience spans a wide variety of sectors, including retail, financial services, energy, transport, heavy industries, pharmaceuticals, food, consumer goods, electronics, luxury goods, sport, media and entertainment.
He also has recognized expertise in distribution networks, in particular selective distribution of luxury and high-tech products.
Prior to joining Bredin Prat in 2001, he had practised for several years at well-known firms in Paris and Brussels.
Langues
French, English
Formation académique
Admitted to the Brussels Bar (2008) and the Paris Bar (1998), Olivier is a graduate of the University of Montpellier (Magistère, DJCE and DESS in business law; CES in economic law).
Classements des avocats
(Les grands avocats du marché)
Chez Bredin Prat, une équipe de cinq associés se concentre sur la gestion des grandes opérations de contrôle des concentrations du marché. Le cabinet a notamment été l'un des conseils de Suez dans le cadre de sa défense contre l'OPA hostile de Veolia (d'un montant de 13 milliards d'euros) par le biais de règles anti-concurrence. Olivier Billard et Igor Simic interviennent régulièrement devant la Commission européenne et l'Autorité de la Concurrence dans des dossiers de concentration. La pratique du cabinet est d'ailleurs aussi très réputée pour son excellente expertise en matière de contentieux antitrust : abus de position dominante, cartel, concurrence déloyale ou recours indemnitaires. Yelena Trifounovitch et Marie-Cécile Rameau sont recommandées dans ces domaines, et assistées d'Arthur Helfer  (qui a été promu associé en janvier 2023 et qui traite aussi des dossiers antitrust et d'aides d'état) et du counsel Yohann Chevalier. Enfin, Pierre Honoré (Paris/Bruxelles) gère des dossiers de concentration et d'antitrust. Le cabinet gère aussi d'importants dossiers d'aides d'état pour le compte de l'état français ou d'entreprises publiques ou privées.
Top Tier Firm Rankings
Firm Rankings