Ioana Knoll-Tudor > Jeantet > Paris, France > Profil de l'avocat
Jeantet
Bureaux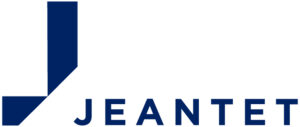 Jeantet
11 RUE GALILÉE
75116 Paris
France
Ioana Knoll-Tudor
Département
Arbitrage Internatinal
Fonction
Partner
Carrière professionnelle
Ioana Knoll-Tudor est spécialisée dans l'arbitrage commercial et d'investissement international et les transactions transfrontalières complexes.
Elle agit à la fois à titre d'avocate et d'arbitre (seule et nommée par les parties).
Ioana possède une expertise particulière dans la région CEE et dirige également le bureau de Budapest ainsi que les opérations du cabinet dans les juridictions voisines (Roumanie, Serbie, Macédoine du Nord, Albanie, Bulgarie, Croatie, République tchèque).
Son livre " The Fair and Equitable Treatment Standard in International Foreign Investment Law " publié par Oxford University Press, est une référence en matière d'arbitrage international.
Ioana enseigne régulièrement (actuellement à l'Université ELTE de Budapest, en Hongrie), est invitée en tant que conférencière et publie dans le domaine de l'arbitrage international.
Avant de rejoindre Jeantet en 2015, Ioana a travaillé dans les bureaux de Varsovie et de Budapest d'un grand cabinet international.
Langues
Français - Anglais - Roumain - Espagnol - Italien
Affiliations
Membre de l'International Bar Association (IBA)
Fondatrice et vice-présidente de la section roumaine du Club espagnol d'arbitrage (CEA)
Représentante de la CCI auprès de l'YAF pour l'Europe et la Russie (Forum de jeunes arbitres de la CCI) (2019-2021)
Formation académique
Doctorat en droit – European University Institute (Florence), 2006
Licence en droit – Autonomous University of Barcelona, 2006
Maîtrise de droit européen – College of Europe, 2002
Maîtrise de droit – University of Panthéon-Assas (Paris I), 2001
Classements des avocats
Jeantet est régulièrement mandaté par des états africains qui estiment particulièrement l'expertise de Thierry Lauriol dans le domaine énergétique et minier africain. Le cabinet est impliqué dans plusieurs grands arbitrages miniers et pétroliers CIRDI et CCI concernant le continent. Thierry Lauriol agit également en qualité d'arbitre et d'expert dans les affaires.  Ioana Knoll-Tudorpossède quant à elle une forte expertise des procédures arbitrages en lien avec l'Europe centrale et orientale. Elle agit pour plusieurs grandes entreprises françaises spécialisées dans divers secteurs industriels. Elle est également mandatée pour intervenir en qualité d'arbitre dans les dossiers.
Top Tier Firm Rankings
Firm Rankings