Nathalie Habibou > Arsene > Paris, France > Profil de l'avocat
Arsene
Bureaux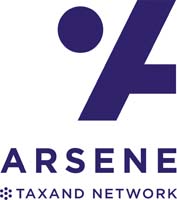 Arsene
32, RUE DE MONCEAU
75008 PARIS
France
Nathalie Habibou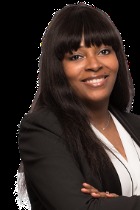 Département
VAT & indirect taxes
Control & litigation
Fonction
Partner
Carrière professionnelle
Nathalie Habibou is specialized in VAT & indirect taxes. Since 2008, she has worked with French and international customers operating in all sectors of activity (such as luxury, energy, real estate, pharmaceutical, mass distribution, tourism, IT services, e-commerce), like the whole of Cabinet activities.
She has developed specific know-how in different areas:
– Advice on indirect taxation (VAT, payroll taxes, C3S, indirect contributions),
– Review and securing of the supply chain (goods and / or services),
– Implementation of specific VAT / Customs regimes,
– ERP decision / configuration trees (details on invoice),
– VAT / DEB / DES consistency review,
– Tax audit and litigation assistance before the courts.
She has also acquired experience with high added value in computerized taxation (tax dematerialization
of invoices, PAF, CFCI & fiscal archiving, FEC, Cash register software compliance)
Langues
English
Affiliations
Member of the APTE (Association des Praticiens de la TVA Européenne) from 2019 and of the IACF (l'Institut des Avocats Conseils Fiscaux) from 2018.
Top Tier Firm Rankings
Firm Rankings