Denis Andres > Arsene > Paris, France > Profil de l'avocat
Arsene
Bureaux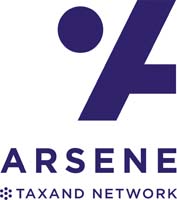 Arsene
32, RUE DE MONCEAU
75008 PARIS
France
Denis Andres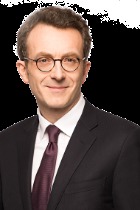 Département
Corporate Tax
Fonction
Managing partner and member of the Associate Council.
Carrière professionnelle
Beyond a recognized experience in the management of the tax issues of mergers and acquisitions, on the French market and in an international environment, Denis has the confidence of tax executives and departments to work together on the issues and the fiscal strategy for which the latter are responsible. He more specifically advises clients in the audiovisual, energy, luxury and construction sectors; he also assists them in tax audits and disputes. Many managers also entrust him with their personal tax issues. Finally, he participates in the coordination of the M&A and Private Equity teams within the firm and in Taxand.
Langues
French English
Affiliations
He is a member of the IACF.
Formation académique
DJCE, spécialisation droit fiscal, Montpellier
Classements des avocats
Arsene est une boutique fiscale de premier plan, offrant un large effectif et une gamme complète d'expertises fiscales. Le cabinet affiche des expertises de haut niveau dans de nombreux domaines ; notamment dans celui du capital-investissement où il conseille de grands fonds d'investissement du marché sur la réalisation de la due diligence et la structuration fiscale de grandes opérations de LBO. Récemment, le cabinet a également été impliqué dans l'une des opérations de fusions-acquisitions parmi les plus importantes en France en 2021. Les compétences du cabinet en matière de prix de transfert et de fiscalité immobilière sont également remarquables. Enfin, le cabinet est mandaté par de grands fonds américains pour les représenter dans des litiges à forts enjeux en matière de retenue à la source. L'associé gérant du cabinet  Denis Andres est fortement recommandé. Se distinguent également : Mirouna Verban  et Alexandre Rocchi pour les sujets de fiscalité des sociétés ; Roland Schneider pour le contentieux fiscal ; François Lugand pour la fiscalité immobilière, ainsi que Vincent Desoubries  et Benoit Bec pour la fiscalité internationale et les prix de transfert.
Top Tier Firm Rankings
Firm Rankings