Mr Frédéric Donnedieu de Vabres > Arsene > Paris, France > Profil de l'avocat
Arsene
Bureaux
Arsene
32, RUE DE MONCEAU
75008 PARIS
France
Mr Frédéric Donnedieu de Vabres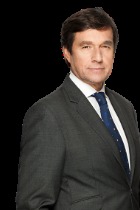 Département
Tax
Fonction
Managing Partner , Corporate Tax management & strategy M&A – Private Equity Corporate Executives
Carrière professionnelle
Frederic Donnedieu de Vabres is the managing partner of Arsene Taxand and one of its two founding partners in 2004. Between 1999 and 2003, he was the managing partner of Arthur Andersen. Most of his clients are international groups, whom he assists by addressing the tax aspects of their national and international development: acquisitions, reorganisations, optimisation of the effective tax rate and tax strategy assistance. Frederic is a member of the IFA and the Orientation Committee for HEC students in the tax and legal specialisation program at HEC (the leading French business school).
Langues
English
Affiliations
International Fiscal Association – IFA
Formation académique
D.E.S.S. Droit des Affaires (Paris V)
Classements des avocats
Arsene est une boutique fiscale très réputée, servant une large base de clientèle dont de grands groupes français et internationaux, des multinationales, des acteurs de l'immobilier et des start-ups. Le cabinet est pourvu d'une large gamme d'expertises couvrant la fiscalité des entreprises, la fiscalité internationale, les prix de transfert, ainsi que les opérations immobilières, de LBO et de private equity. Il traite aussi des dossiers de restructuration fiscale et le contentieux. Le cabinet abrite de larges effectifs. La pratique est codirigée par Frédéric Donnedieu de Vabres, Denis Andres qui a récemment été nommé dirigeant du cabinet et Olivier Vergniolle. Antoine Glaize supervise l'activité de prix de transfert; François Lugand dirige l'expertise de fiscalité immobilière, quand Roland Schneider est recommandé pour la gestion du contentieux fiscal. Se distinguent également: Franck Llinas pour la fiscalité immobilière et Patrice Corbin de Grandchamp,qui s'occupe notamment de dossiers URSSAF, quand Benoit Bec est recommandé pour les prix de transfert.
Top Tier Firm Rankings
Firm Rankings