Cyra NARGOLWALLA > Plasseraud IP > Paris, France > Profil de l'avocat
Plasseraud IP
Bureaux

Plasseraud IP
66 RUE DE LA CHAUSSÉE D'ANTIN
75440 Paris Cedex 09
France
Cyra NARGOLWALLA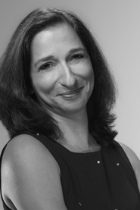 Département
BREVETS / BIOLOGIE - CHIMIE
Fonction
ASSOCIÉE
Conseil en Propriété Industrielle
Mandataire agréée près l'Office Européen des Brevets
Carrière professionnelle
Cyra Nargolwalla a débuté sa carrière en PI chez Plasseraud IP en 1994, et est devenue Associée en 2004. Elle intervient dans les domaines de la biotechnologie et de la pharmacie, (entre autres: vaccins, thérapie hormonale, traitement du cancer), mais également dans les domaines du textile, du papier et de l'industrie alimentaire. Cyra représente régulièrement ses clients pour des procédures orales devant l'OEB en opposition et recours. Elle traite également des dossiers de litige de clients français ou étrangers. Très impliquée dans les instances professionnelles, Cyra est Secrétaire du Bureau du Groupe français de l'association internationale des professionnels de la PI, AIPPI, membre de l'IPO (Intellectual Property Owners Organization), et de ses comités Diversity in innovation et European Patent Practice, Co-Présidente de la Commission Formation de la CNCPI, et membre du Bureau de l'APEB. Elle est également membre à titre personnel du Comité consultatif permanent auprès de l'Organisation Européenne des Brevets (SACEPO), Working Party on Rules, suite à sa nomination par le Président de l'OEB. Elle s'investit par ailleurs dans la promotion de la diversité et l'inclusion, au sein de plusieurs organisations professionnelles.
Langues
Français
Anglais
Affiliations
Association Internationale pour la Protection de la Propriété Intellectuelle – AIPPI
Compagnie Nationale des Conseils en Propriété Industrielle – CNCPI
Intellectual Property Owners Organization – IPO
Association des Praticiens Européens des Brevets – APEB
Standing Advisory Committee to the European Patent Organisation – SACEPO
Formation académique
Master's Degree, Biochimie (Toronto)
Bachelor of Laws & Bachelor of Civil Law, McGill University (Montreal)
Maîtrise de Droit privé & Droit international privé, Université de Paris II (Assas)
Classements des avocats
Plasseraud IP assiste une base de clientèle variée dans la réalisation de projets d'innovation technique et commerciale ; dont des groupes internationaux, des PME, des organismes de recherche, des institutions publiques, des collectivités locales et des start-ups. Le cabinet est particulièrement actif dans les secteurs de la mécanique, de l'électronique, des nouvelles technologies, des sciences de la vie et de la chimie. Le champ d'expertises couvre les marques, dessins, modèles, noms de domaine, ainsi que les droits d'auteur, l'internet et les données privées. Le cabinet assiste ses clients au quotidien ainsi que dans la négociation contractuelle et dans la gestion de leurs problématiques de valorisation des actifs immatériels et de lutte anti-contrefaçon.  Bertrand Loisel, Eric Burbaud, Guylène Kiesel Le Cosquer et Cyra Nargolwalla sont recommandés.
Top Tier Firm Rankings
Firm Rankings