Maitre Julien Carrascosa > LL Berg > Paris, France > Profil de l'avocat
LL Berg
Bureaux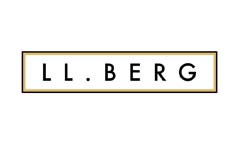 LL Berg
45, RUE DE COURCELLES, 75008 PARIS
75008 PARIS
France
Maitre Julien Carrascosa
Fonction
Julien Carrascosa est associé. Il intervient comme conseil de dirigeants, d'actionnaires et de fonds d'investissement sur l'ensemble de leurs opérations de M&A, notamment à caractère international. Il a aussi développé une forte expertise en matière de LBO Mid-Cap et de Venture pour le compte d'entrepreneurs et de fonds, pour lesquels il a structuré et négocié plus d'une centaine de tours de table.
Carrière professionnelle
Avant de rejoindre LL Berg en 2011, Julien Carrascosa avait développé sa pratique chez De Pardieu Brocas Maffei & Ayache Salama.
Langues
French, English
Formation académique
Julien is admitted to the Paris Bar and he is a graduate of the HEC business school.
Classements des avocats
LL Berg est une boutique dédiée aux opérations de fusions-acquisitions et de private equity. Le cabinet assiste des fonds d'investissements, des actionnaires et le management dans des opérations LBO mid-cap. Omnes Capital, FCDE, BPI, Parella et Mademoiselle Desserts sont clients. L'équipe d'une douzaine d'avocats est dirigée par Olivier Abergel, qui est entouré de Gaëlle Guillivic et Julien Carrascosa.
Top Tier Firm Rankings
Firm Rankings