Mr Christophe Gerschel > Alerion > Paris, France > Profil de l'avocat
Alerion
Bureaux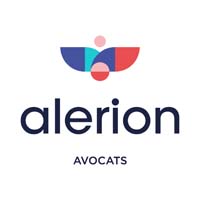 Alerion
137 RUE DE L'UNIVERSITÉ
75007 PARIS
France
Mr Christophe Gerschel
Département
Corporate Law - Mergers & Acquisitions | Taw Law
Fonction
Partner in Corporate Law – Mergers & Acquisitions and Taw Law
Carrière professionnelle
Christophe is a co- founder of Alerion in 2003. He began his career as a tax auditor (1989-1994), and then later joined the firm Bignon & Lebray.
Langues
Français
Anglais
Affiliations
He sat on the panel of judges for the entrance examination to the National School of Administration (ENA) and served on the professional championship supervisory committee of the Direction nationale du contrôle de gestion (French Professional Football League) for nearly 10 years. He is a member of the IBA (International Bar Association).
Formation académique
He graduated from the Institut d'Etudes Politiques in Toulouse, and also holds a PhD and a DEA (post-graduate degree) from the University of Paris I. Christophe heads the Master 2 (post-graduate degree program) in Mergers and Acquisitions at the University of Paris Saclay. He is admitted to the Paris Bar since 1997.
Classements des avocats
Alerion couvre un large ensemble de problématiques fiscales, et notamment la fiscalité transactionnelle et personnelle. Le cabinet assiste de nombreuses PME, des groupes étrangers et plusieurs grandes entreprises. Il intervient régulièrement dans des opérations de restructuration fiscale ou de structuration fiscale de deals de private equity. L'équipe a récemment remporté un contentieux face à l'administration française pour le compte d'une grande école française. La pratique fiscale est codirigée par   Christophe Gerschel, Philippe Pescayre et Stanislas Vailhen .
Alerion accompagne des PME sur le traitement d'un large éventail d'opérations : levées de fonds, augmentation de capital, LBO, MBO, MBI. Le cabinet gère tous les aspects transactionnels : due diligence, rédaction et négociation de la documentation juridique, et mise en place de management packages. La pratique est codirigée par Pierre-Olivier Brouard, Vincent Poirier; Antoine Rousseau   et  Christophe Gerschel .
Top Tier Firm Rankings
Firm Rankings