Mme Nathalie Dupuy-Loup > Alerion > Paris, France > Profil de l'avocat
Alerion
Bureaux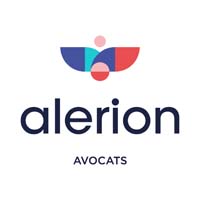 Alerion
137 RUE DE L'UNIVERSITÉ
75007 PARIS
France
Mme Nathalie Dupuy-Loup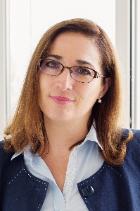 Département
Inditrual Risk | Insurance | Real Estate - Construction
Fonction
Partner
Carrière professionnelle
Member of the Paris Bar since 2003, Nathalie started her career at the firm Bignon Lebray before joining Alerion where she became a partner in 2017.
Langues
Français
Anglais
Affiliations
Nathalie regularly provides training sessions on builder's liability and construction insurance for Francis Lefebvre Formation. She is a member of AMRAE (Association for Management Risk and Insurance for Companies).
Formation académique
She holds two post-graduate degrees, a DESS in Insurance Law and DEA in Business Law, both from the University of Paris II Panthéon-Assas.
Classements des avocats
La pratique d' Alerion's est codirigée par l'un des associés fondateurs du cabinet,  Philippe Mathurin , qui dispose d'une grande expérience dans la gestion des dossiers de droit public et privé, en conseil comme au contentieux. Il est régulièrement mandaté par de grands opérateurs immobiliers pour les assister dans leurs dossiers complexes de construction.  Nathalie Dupuy-Loup  est l'autre responsable de la pratique. Elle intervient en conseil et en contentieux, principalement en droit privé, et dispose d'une grande connaissance des problématiques de responsabilité civile du constructeur et d'assurance construction. A noter, le départ de Gérald Lagier fin 2020.
Alerion assiste de grandes compagnies d'assurance, des courtiers, des intermédiaires et des assurés. Le cabinet est en mesure de fournir une gamme complète d'expertises : audit de programmes d'assurance, mise en place des garanties, gestion des risques, assurance en ligne, assurance dommages, responsabilité et conformité réglementaire. La pratique est dirigée par  Philippe Mathurin  qui intervient en conseil et en contentieux, et Nathalie Dupuy-Loup  .
Top Tier Firm Rankings
Firm Rankings