Maitre Nicolas Contis > Kalliopé > Paris, France > Profil de l'avocat
Kalliopé
Bureaux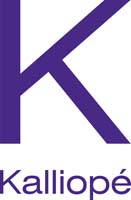 Kalliopé
98 BOULEVARD MALESHERBES
75 017 PARIS
France
Maitre Nicolas Contis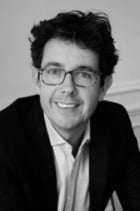 Département
Litigation / Commercial contracts / Arbitration
Fonction
Nicolas Contis is one of the founding partner of Kalliopé. He assists big groups, small and mid-sized companies in all their litigation and arbitration cases (tortious liability, contractual liability, shareholder disputes, criminal business law, etc.).
In addition, he has developed a cute expertise in negotiating and drafting complex contracts (particularly, distribution agreements – franchise agreements, commercial agency agreements – sale contracts, provision of services contracts, joint ventures, etc.). He also intervenes in corporate law matters, notably in acquisition and/reorganisation transactions, in synergy with other partners.
Carrière professionnelle
He has been a member of the Paris bar since 2001. Prior to found Kalliopé, Nicolas has practiced at De Pardieu Brocas (2001), Bredin Prat (2002-2004) and Racine (2004-2007) before founding Kalliopé in 2008.
Before commencing his career as a lawyer, he was a legal counsel at the French embassy in Brussels.
Moreover, he teaches at continuing legal education programmes and is called upon colloquia organised in his areas of expertise.
Langues
French and English
Affiliations
Internation Bar Association, Iurope
Formation académique
Nicolas has graduated from La Sorbonne (Paris I) law school (DEA business law and Masters in Business law – year 1999 valedictorian) and the University of Louvain-la-Neuve in Belgium (DES economic law).
Prior to that, he had studied for four years at a top business school in Paris, during which he studied abroad at the University of Grahamstown (South Africa) for six months
Classements des avocats
Kalliopé assiste de nombreux opérateurs dans le secteur des énergies renouvelables. A la tête de la pratique, Jocelyn Duval dispose d'une solide expertise réglementaire en matière de droit public et de droit de l'environnement, qui est mise à contribution lors de projets et d'opérations portant sur des actifs d'énergies renouvelables. Il intervient notamment en contentieux, en défense des autorisations. Il est aussi le conseil de l'Etat du Tchad dans le développement d'un parc solaire de 32MW dans le pays. Tanguy d'Everlange et Nicolas Contis apportent également leurs contributions pour la gestion des aspects contentieux, commerciaux et de droit des sociétés.
Top Tier Firm Rankings
Firm Rankings