Maitre Jocelyn Duval > Kalliopé > Paris, France > Profil de l'avocat
Kalliopé
Bureaux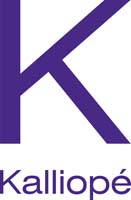 Kalliopé
98 BOULEVARD MALESHERBES
75 017 PARIS
France
Maitre Jocelyn Duval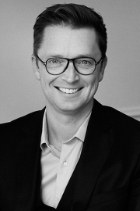 Département
Environment, Energy and Public law
Fonction
Jocelyn Duval is one of the founding partners of Kalliopé .
He assists corporations and public entities on public law matters, whether in transactional or litigation cases. He has more particularly developed expertise in urban law (town and country planning, construction permits) and commercial and environmental urbanism as well as public contracts (procurements, PPPs, etc.).
He also regularly intervenes in regulatory and contractual aspects of development or financing operations in the renewable energies, transportation, infrastructures and health business sectors (photovoltaic, wind farms, biomass and hydraulic).
Carrière professionnelle
Admitted to the Paris Bar in 2002, Jocelyn was in-house counsel at Castelnau (2000-2002), a Paris-based law firm that specialises in public law and advising of local and regional authorities, prior to start his career as an attorney. He then joined Lefèvre Pelletier & Associés (2002-2005) and Linklaters(2005-2007)before founding Kalliopé in 2008
He has also written a number of articles in law reviews and teaches at continuing legal education programmes together with being called upon at colloquia focused on his areas of expertise.
Langues
French and english
Affiliations
S.E.R (renewable energies syndicate), F.E.E ( France Energie Eolienne), SEDDRE (destruction and depollution companies syndicate), Iurope
Formation académique
Jocelyn has graduated from La Sorbonne (Paris I) law school (DESS in public law litigation) and Panthéon-Assas (Paris II) law school (DESS real estate law – year 2001 valedictorian).
Classements des avocats
Kalliopé assiste de nombreux opérateurs dans le secteur des énergies renouvelables. A la tête de la pratique, Jocelyn Duval dispose d'une solide expertise réglementaire en matière de droit public et de droit de l'environnement, qui est mise à contribution lors de projets et d'opérations portant sur des actifs d'énergies renouvelables. Il intervient notamment en contentieux, en défense des autorisations. Il est aussi le conseil de l'Etat du Tchad dans le développement d'un parc solaire de 32MW dans le pays. Tanguy d'Everlange et Nicolas Contis apportent également leurs contributions pour la gestion des aspects contentieux, commerciaux et de droit des sociétés.
Kalliopé conseille plusieurs grands groupes industriels, ainsi que des acteurs de premier plan dans les domaines aéroportuaire et énergétique. L'équipe de six avocats assiste ses clients dans le cadre de la négociation de clauses contractuelles, ainsi que pour la sécurisation et la défense des autorisations environnementales portant sur plusieurs projets importants d'infrastructure de transport. Elle conseille ainsi Cosea-Lisea sur sa stratégie de défense face aux poursuites engagées pour non respect du droit de la protection des cours d'eaux et des espèces protégées, s'agissant de la construction de la ligne TGV SEA. L'équipe est aussi le conseil de plusieurs aéroports français dans le cadre de leur rénovation et de leur développement. Elle assiste ses clients dans des dossiers de remise en état de sites industriels, du traitement des déchets et pour la gestion de la responsabilité environnementale. Elle conseille Lafarge sur des problématiques de pollution de sols liées à un projet de construction du Grand Paris Express. Enfin, elle assiste plusieurs opérateurs énergétiques, en conseil et en contentieux, lors de projets dans le secteur des renouvelables. Jocelyn Duval et Lorenzo Balzano codirigent la pratique.
Dirigée par Jocelyn Duval, l'équipe de trois avocats de Kalliopé conseille plusieurs grandes municipalités, ainsi que de grands opérateurs aéroportuaires. Elle assiste également de nombreuses entreprises privées. L'équipe combine une solide expertise en matière d'urbanisme, de développement et d'environnement. Elle intervient dans plusieurs projets importants dans ces domaines, y compris pour la gestion de contentieux sensibles. Elle conseille la Région Ile-de-France s'agissant de la réalisation d'une expertise portant sur la construction du nouveau parc nautique olympique. L'équipe est également dotée d'une bonne expertise dans le domaine des contrats publics. Elle représente enfin des opérateurs énergétiques dans des contentieux réglementaires ou portant sur des autorisations de projets d'énergies renouvelables.
Top Tier Firm Rankings
Firm Rankings