Julien Visconti > Visconti & Grundler > Paris, France > Profil de l'avocat
Visconti & Grundler
Bureaux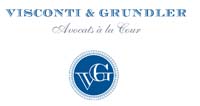 Visconti & Grundler
63 AVENUE FRANKLIN D. ROOSEVELT
75008 PARIS
France
Julien Visconti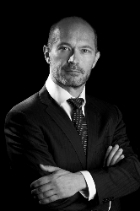 Département
White-collar crime
Shareholder activism
Financial litigation
Fonction
Partner
Carrière professionnelle
A graduate from ESSEC Business School (1997), Julien Visconti has been a proprietary derivatives trader in Paris and London for high-profile investment banks (Ixis, Goldman Sachs).Along with other Goldman Sachs alumni, he set up a «hedge fund» in 2002 (Boussard & Gavaudan Asset Management).He then completed his education with a double Law Master (Business Law and Criminal Law) before joining a prominent business criminal law firm (Metzner Associés) and ultimately setting up his own law firm, which specializes in white-collar crimes, stock market frauds and securities litigation.
Langues
English - French
Affiliations
Association des Avocats en Droit Boursier
Formation académique
ESSEC (1997)
Master in Criminal Law (2005)
Master in Business Law (2005)
Classements des avocats
Visconti & Grundler traite des affaires sensibles de corruption et de blanchiment d'argent. Le cabinet a notamment représenté l'un des cadres dirigeants de la Société Générale lors d'enquêtes menées par les autorités françaises et américaines concernant des investissements réalisés en Libye qui ont débouché sur la signature par la banque française d'une Convention judiciaire d'intérêt public (CJIP) pour le volet national et d'un Deferred Prosecution Agreement (DPA) pour le volet international. Le cabinet a aussi été retenu par un des anciens cadres dirigeants de Lafarge pour le défendre dans le dossier éponyme. Julien Visconti et Benjamin Grundler sont fortement recommandés.
(Les grands avocats de demain)
Visconti & Grundler se voit mandater par des hedge funds et des fonds d'investissement minoritaires, agissant comme actionnaires activistes. Le cabinet a ainsi représente le hedge fund CIAM dans un litige contre Walt Disney. Julien Visconti est recommandé.
Top Tier Firm Rankings
Firm Rankings