Maitre Louis-Marie Pillebout > Villey Girard Grolleaud > Paris, France > Profil de l'avocat
Villey Girard Grolleaud
Bureaux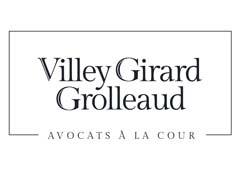 Villey Girard Grolleaud
15 AVENUE D'EYLAU
75116 PARIS
France
Maitre Louis-Marie Pillebout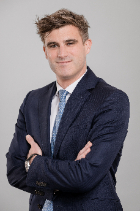 Département
Contentieux
Fonction
Louis-Marie Pillebout est spécialisé dans le contentieux corporate, financier et de haut de bilan, tant en matière judiciaire qu'arbitrale, ainsi que dans le droit pénal des affaires. Il intervient principalement pour le compte de sociétés cotées et leurs dirigeants, ainsi que pour des institutions financières françaises et étrangères.
Carrière professionnelle
Après une première expérience dans des cabinets français et internationaux, Louis-Marie intègre en 2009 le bureau parisien du cabinet new yorkais Davis Polk & Wardwell, dont il est nommé counsel en juin 2015. Il rejoint Villey Girard Grolleaud le 1er janvier 2017 en qualité d'associé.
Louis-Marie Pillebout est par ailleurs maître de conférences à l'Institut d'études politiques de Paris en droit de la régulation bancaire et financière.
Langues
Français
Anglais
Formation académique
Barreau de Paris (2003)
University of San Diego School of Law, LLM in comparative law (2000-2001)
Université Paris 1 Panthéon-Sorbonne, Magistère de droit des activités économiques (1997-2001)
Université Paris 1 Panthéon-Sorbonne, DEA de droit international privé et droit du commerce international (1999-2000)
Classements des avocats
(Les grands avocats de demain)
Villey Girard Grolleaud traite des contentieux commerciaux et de droit des sociétés. Le cabinet est en charge d'importants litiges de fusions-acquisitions et des conflits d'actionnaires. Il est mandaté par de grandes entreprises et des investisseurs financiers. L'équipe est resserrée et comprend trois avocats capables d'intervenir en conseil dans les opérations de fusions-acquisitions et au contentieux. La pratique est codirigée par Daniel Villey et Louis-Marie Pillebout qui sont fortement recommandés.
Top Tier Firm Rankings
Firm Rankings