Benoliel Avocats > Paris, France > Profil du cabinet
Benoliel Avocats
Bureaux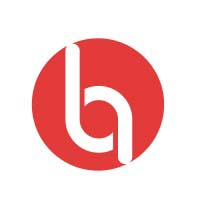 Benoliel Avocats
118 LA BOETIE
75008 PARIS
France
Benoliel Avocats > The Legal 500
Rankings
Benoliel Avocats
est l'un des cabinets de référence du pays pour le traitement de litiges complexes en matière de marques, dessins et modèles. Dirigée par l'associée fondatrice du cabinet  
Sylvie Benoliel-Claux
, l'équipe intervient devant les juridictions françaises et européennes, aux côtés d'une clientèle prestigieuse d'entreprises françaises et internationales spécialisées dans les secteurs de l'automobile, des médias, de l'alimentation, du design, de la mode et de la pharmacie. A noter, Sylvie Benoliel-Claux a été nommée présidente de l'Association des praticiens du droit des marques et des modèles en 2022.
Responsables de la pratique:
Les références
'Sylvie Benoliel-Claux is very clear, provides to-the-point recommendations, is quick to respond, provides a high service-level and is fun to work with.'
'A small, good-level team (who is attentive to its clients and available) led by Me Benoliel-Claux, whose expertise in intellectual property, and in particular in designs, is recognised.'
Principaux clients
Etablissements Gabriel Boudier
Societe Hotel Majestic Immobiliere et d'Exploitation
Lola James Harper
Benoliel Avocats >
Profil du cabinet
Le cabinet BENOLIEL AVOCATS est une boutique parisienne qui intervient exclusivement dans des problématiques liées à la propriété intellectuelle et industrielle aussi bien en contentieux qu'en conseil Fondé par Sylvie Benoliel-Claux, spécialiste en droit de la propriété intellectuelle et bénéficiant d'une forte expertise en la matière, le cabinet BENOLIEL AVOCATS est composé en outre de deux collaboratrices, Anne-Sophie Leroi et Clara Viguié.
Sylvie Benoliel-Claux est également impliquée dans plusieurs associations françaises et internationales liées à la propriété intellectuelle (APRAM, INTA, AIPPI, AAPI) et vient d'être nommée vice-présidente de l'APRAM (Association des Praticiens du droit des Marques et des Modèles).
Le cabinet est reconnu pour son expertise dans les différents domaines de la propriété intellectuelle (marques, dessins et modèles, brevets et droits d'auteur) et excelle dans le conseil de clients français prestigieux et de groupes internationaux. Tant en anglais qu'en français, il fournit des solutions adaptées aux besoins de ses clients et propose des perspectives innovantes qui conduisent à des décisions judiciaires souvent novatrices.
Ses principaux clients viennent d'industries clés telles que l'industrie automobile, les médias audiovisuels, l'industrie alimentaire, le design de bijoux et de meubles, la mode, l'industrie pharmaceutique et l'industrie optique.
Grâce à sa maîtrise du contentieux et à sa forte pratique des procédures judiciaires et administratives devant les juridictions et offices nationaux (civiles, commerciales, pénales, INPI) et européens (EUIPO, TUE, CJUE), le cabinet BENOLIEL AVOCATS propose des solutions stratégiques, répondant aux attentes de ses clients.
Flexible et très réactif, fournissant toujours des conseils de qualité, le cabinet BENOLIEL AVOCATS a fait ses preuves en obtenant un important taux de réussite.
Effectifs
Nombre d'associés : 1 Nombre d'avocats : 3
Divers
Personne à contacter : Sylvie BENOLIEL-CLAUX (sylvie.benoliel@benoliel-avocats.com
Classements des cabinets d'avocats