Hubert De Vauplane > Kramer Levin Naftalis & Frankel LLP > Paris, France > Profil de l'avocat
Kramer Levin Naftalis & Frankel LLP
Bureaux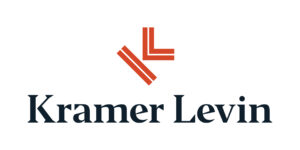 Kramer Levin Naftalis & Frankel LLP
47, AVENUE HOCHE
75008 PARIS
France
Hubert De Vauplane
Département
EU Banking and Finance Regulation and Compliance, Marches de capitaux — Dette (EU), Contentieux bancaire et financier européen
Fonction
Hubert de Vauplane est associé. Il co-dirige l'activité des modes alternatifs de financement et d'investissement du bureau de Paris, offrant une vision globale et intégrée tant en ce qui concerne les aspects régulatoires que la structuration et l'exécution des transactions.
Carrière professionnelle
Pour plus d'information: Hubert De Vauplane | Kramer Levin
Langues
Français, Anglais, Espagnol
Affiliations
Membre du groupe d'experts ROFIEG (Obstacles règlementaires ('innovation financière) a la Commission européenne
Association Européenne pour le droit bancaire et financier, Président d'honneur
R.I.M.E. (Panel of Recognized International Market Experts in Finance)
Haut Comite Juridique de la Place Financière de Paris
Membre du groupe d'experts sur le droit des titres a la Commission européenne
Enseignant a I'Institut d'Etudes Politiques de Paris (IEP Paris).
Classements des avocats
Kramer Levin Naftalis & Frankel LLP assiste des banques et des institutions financières dans le cadre d'audits réglementaires et d'enquêtes disciplinaires AMF. L'équipe est aussi impliquée plusieurs d'affaires concernant des allégations d'abus de marché ; diffusion de fausses informations, manipulation de cours ou encore activisme actionnarial. La pratique est codirigée Hubert de Vauplane et Hugues Bouchetemble et comprend Mathieu Françon, (ex of counsel chez Bredin Prat ) qui a rejoint le cabinet en novembre 2021.
La pratique de Kramer Levin Naftalis & Frankel LLP , en matière de réglementation financière, est sollicitée par les plus grandes institutions financières françaises, dont UBS France et BNP Paribas. Hubert De Vauplane est un expert de la réglementation financière et bancaire, européenne et française. Hugues Bouchetemble assiste des banques, des sociétés d'investissement et des assureurs-vie sur le traitement de leurs problématiques liées à la création d'établissements réglementés, la conformité, la distribution de produits financiers, et à leurs activités bancaires et financières transfrontalières.
Top Tier Firm Rankings
Firm Rankings