Mr W. Laurence Craig > Orrick Rambaud Martel > Paris, France > Profil de l'avocat
Orrick Rambaud Martel
Bureaux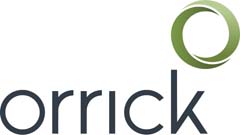 Orrick Rambaud Martel
31 AVENUE PIERRE, 1ER DE SERBIE
CEDEX 16, 75782 PARIS
France
Mr W. Laurence Craig

Département
International Arbitration
Fonction
William "Laurie" Craig est consultant d'Orrick Rambaud Martel et membre du Groupe Litigation General. William Craig pratique le droit commercial international à Paris depuis 1964, et est spécialisé dans l'arbitrage international depuis 1970. Il a agi en qualité de conseil concernant plus de 150 arbitrages de la Chambre de Commerce Internationale, notamment de nombreux litiges impliquant des états et des agences gouvernementales, y compris des arbitrages avec des états devant le International Centre for the Settlement of Investment Disputes (le Centre International de Règlement des Différends relatifs aux Investissements). Il a également agi en qualité d'arbitre concernant 25 arbitrages devant la CCI et de nombreux arbitrages devant l'AAA, la LCIA, la CIETAC et ad hoc. Mr. Craig a représenté des parties dans le cadre de concessions pétrolières, partages des résultats, accords d'exploitation et d'exploration, et s'est chargé de contrats relatifs au développement conjoint de ressources naturelles, conventions d'achat d'énergie et contrats d'approvisionnement en matières premières à long terme. William Craig a passé son diplôme d'avocat en France et est avocat honoraire au barreau de Paris.
Carrière professionnelle
Avant de rejoindre Orrick, William Craig était un arbitre indépendant. Il a exercé au sein de Coudert Frères, Paris, en qualité d'associé entre 1967 et 2003 et de collaborateur entre 1964 et 1966. William Craig a été associé au sein de Burling Washington, D.C., entre 1960 et 1963.
Affiliations
Barreau de Paris Barreau de New York Barreau du District de Columbia
Formation académique
Doctorat, Droit, Université Paris II Panthéon-Assas, 1981 J.D., Cum Laude, Droit, Faculté de droit – Harvard, 1957 Licence, Williams College, 1954
Top Tier Firm Rankings
Firm Rankings