Mme Sara Susnjar > Winston & Strawn LLP > Paris, France > Profil de l'avocat
Winston & Strawn LLP
Bureaux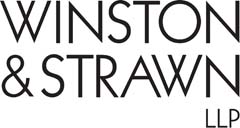 Winston & Strawn LLP
68 RUE DU FAUBOURG SAINT-HONORÉ
75008 PARIS
France
Mme Sara Susnjar
Département
Corporate
Fonction
Associée
Carrière professionnelle
Sara Susnjar est une associée multilingue de W&S SELARL, membre du Barreau de Paris et du Barreau d'Illinois. Elle concentre son activité sur les opérations commerciales transfrontalières complexes, et en particulier les fusions et acquisitions, les joint-ventures, et le private equity. Sara a conseillé et représenté certains des plus grands acteurs du marché des médias et de la technologie (entreprises publiques et privées, fonds d'investissement, et sociétés de portefeuille), ainsi que des sociétés opérant dans des secteurs comme les services financiers et commerciaux, les produits de consommation, la production industrielle, et la santé.
Sara dispose également d'une grande expérience en matière de protection des données personnelles (conformité au RGPD, application, et litiges). En outre, elle a représenté des clients du secteur du private equity dans le cadre de plusieurs contentieux et arbitrages médiatisés.
En plus de son expérience au sein d'autres cabinets d'avocats internationaux, Sara a travaillé pour des gouvernements et des organisations internationales, comme par exemple :
Département de la Justice des Etats-Unis
Centre pour la Justice et les Droits de l'Homme Robert F. Kennedy
Délégation de l'Union Européenne aux Etats-Unis
Parlement britannique
Congrès des Etats-Unis
Langues
French, Spanish, Croatian, English
Affiliations
Chicago Bar Association
ABA Section of International Law
USCIB ExPat Subcommittee
International Association of Privacy Professionals
Formation académique
Sara received a double B.A. in English, Political Science with a third major in Speech Communications from the University of Illinois, Urbana-Champaign in 2004. She received her J.D. from St. Louis University in 2007 and she received her Master II (LL.M.) in European and International Business Law from the University of Paris IX Dauphine in 2008.
Classements des avocats
Winston & Strawn LLP couvre toutes les problématiques juridiques stratégiques propres au secteur de la santé, en conseil et en contentieux. L'équipe intervient notamment dans des opérations de fusions-acquisitions et de capital-investissement. Elle s'est récemment illustrée par sa présence dans plusieurs transactions internationales importantes et complexes ; telles que la restructuration d'Ascendis Health pour un montant de 447 millions d'euros et le projet d'acquisition d'un groupe de technologies médicales pour 900 millions d'euros par un client du SBF 120. La pratique est dirigée par  Gilles Bigot et comprend Julie Vern Cesano-Gouffrant, Jean-Patrice Labautière et Sara Susnjar. Ils interviennent dans des opérations d'acquisition, de cession, de LBO, de partenariat, de recapitalisation, de restructuration et de financement obligataire.
Winston & Strawn LLP est en capacité de traiter un très large éventail de litiges, couvrant le contentieux boursier, commercial, réglementaire et corporate. Le cabinet dispose d'une remarquable expertise de niche dans le secteur de la santé ; il est une référence pour de nombreux investisseurs, cliniques, mutuelles d'assurance, ou encore pour les fabricants de produits médicaux. L'équipe est très appréciée pour sa créativité et son audace; elle a par le passé fait bouger plusieurs fois les lignes dans le domaine médical. Parallèlement, le cabinet traite un large volant d'affaires touchant à de nombreux autres secteurs. Il affiche notamment une excellente expertise dans la gestion des litiges financiers et des contentieux d'affaires, qui n'a pas échappé aux grands fonds d'investissement. La pratique est dirigée par le très réputé Gilles Bigot, qui est entouré d'Anne-Carine Ropars-Furet, Mathilde Lefranc-Barthe et Sara Susnjar.
Top Tier Firm Rankings
Firm Rankings