Maitre Olivier Monange > DS Avocats > Paris, France > Profil de l'avocat
DS Avocats
Bureaux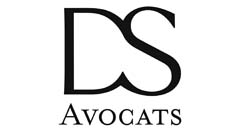 DS Avocats
6 RUE DURET
75116 PARIS
France
Maitre Olivier Monange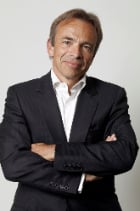 Département
Résolution des litiges

Droit commercial, de la concurrence et de l'Union européenne

Droit des sociétés, fusions et acquisitions
Fonction
Associé
Carrière professionnelle
Basé à Singapour depuis 2014, Olivier Monange travaille depuis plus de 30 ans avec l'Asie. Il a ouvert le premier cabinet d'avocat français en Chine en 1986 et participé à la négociation des premiers contrats de Joint Venture en droit chinois. De 1994 à 2000, basé à Pékin, il a conseillé de nombreuses entreprises européennes dans leur stratégie d'implantation et leurs opérations en Chine, ainsi que dans plusieurs arbitrages. Il a été VP de la Chambre de Commerce française en Chine (1996-2000).
En 2001, il a été chargé du département international de DS où il a contribué au développement du cabinet en Asie (bureau de Singapour en 2004, desks indien et indonésien) et de la clientèle asiatique (chinoise, japonaise, coréenne, indienne). Conseiller du Commerce Extérieur de la France de 2001 à 2013.
Il est devenu un expert de l'arbitrage international dans le domaine des investissements directs étrangers et des contrats internationaux. Membre des commissions d'arbitrage (Paris & Singapour) et du Institute of World Business Law de la CCI, admis sur les panels des plus grandes institutions arbitrales asiatiques (SIAC- Reserve List Singapour, HKIAC Hong Kong, SHIAC Shanghai, BAC Beijing, AIAC Kuala Lumpur, PIAC Ho Chi Minh City), membre du Chartered Institute of Arbitrators (CIArb, London) et Fellow Member du Singapore Institute of Arbitrators (SIArb). Enregistré comme avocat étranger à la Singapore international Commercial Court (SICC).
Il intervient régulièrement comme counsel et de plus en plus comme arbitre dans des cas d'arbitrage liés à l'Asie.
Langues
Français
Anglais
Chinois
Formation académique
Institut de Paris d'études politiques, section service public – 1985
Master en droit public – Université de Dijon – 1983
Top Tier Firm Rankings
Firm Rankings