Thierry Lauriol > Jeantet > Paris, France > Profil de l'avocat
Jeantet
Bureaux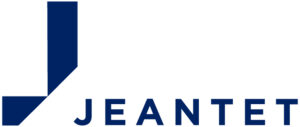 Jeantet
11 RUE GALILÉE
75116 Paris
France
Thierry Lauriol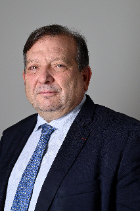 Département
Energie/Mines et Arbitrage international
Fonction
Associé
Carrière professionnelle
Thierry Lauriol est un spécialiste reconnu dans les domaines du droit minier, de l'énergie et des ressources naturelles, en matière d'arbitrage international, commercial et d'investissement, et de droits africains unifiés.
Associé depuis 1997 et responsable du département énergie, mines et infrastructures, il a près de trente ans d'expérience en France, en Europe, en Afrique et au Moyen-Orient.
Docteur d'Etat en droit, Thierry enseigne à l'Université Paris II – Panthéon-Assas, où il codirige un diplôme d'université consacré au droit international économique en Afrique.
Langues
Français - Anglais - Italien
Affiliations
Energy Law Group (ELG), Président et fondateur en 1993
Association Afrique du Barreau de Paris, Président et fondateur
Institut international de droit d'expression et d'inspiration française (IDEF)
Formation académique
Docteur d'Etat en droit. Thèse : «Les contrats relatifs à l'exploitation des ressources naturelles» (Université Paris XI – Paris-Sud, 1989). Mention très honorable avec félicitations du jury. Prix Henri Capitant
Chercheur à la faculté de droit de l'Université de Berkeley (Boalt Hall). Sujet : droit américain des contrats et des mines (1983 – 1985)
Diplôme de l'Institut de droit comparé (Université de Paris II – Panthéon-Assas, 1983)
DESS Droit international comparé de l'énergie (Université Paris I – Panthéon-Sorbonne, 1982)
DEA Droit international privé et de droit du commerce international (Université Paris II, Panthéon-Assas, 1981)
Classements des avocats
(Les grands avocats du marché: Mining, oil and gas and natural resources)
La pratique de Jeantet présente deux grands axes d'intervention. A travers Thierry Lauriol , le cabinet est reconnu pour son expertise dans les domaines pétrolier, gazier et minier africains, à laquelle font appel des gouvernements et des investisseurs. Le cabinet est notamment intervenu dans plusieurs projets en Mauritanie et sur la construction d'une grande centrale électrique en Côte d'Ivoire. Le contentieux est également traité. Parallèlement, le cabinet est aussi un acteur en croissance sur le marché énergétique national. Ses expertises combinées en droit des affaires, en financement et en droit public lui procurent des mandats dans des projets et des opérations de fusions-acquisitions concernant des actifs d'énergies renouvelables. L'équipe intervient notamment dans plusieurs grands projets d'éoliennes offshore et développe son implication dans des projets de chauffage et de méthanisation, à travers le jeune et prometteur counsel Adrien Fourmon . La pratique est codirigée par Thierry Lauriol, l'associé corporate Karl Hepp de Sevelinges et l'expert en banque et finance Christophe Jacomin .
Top Tier Firm Rankings
Firm Rankings