Mrs Catherine Castro > De Gaulle Fleurance & Associés > Paris, France > Profil de l'avocat
De Gaulle Fleurance & Associés
Bureaux

De Gaulle Fleurance & Associés
9 RUE BOISSY D'ANGLAS
75008 PARIS
France
Mrs Catherine Castro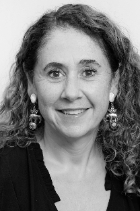 Fonction
Catherine Castro intervient dans les différents secteurs relevant de l'immobilier : acquisition/cession d'immeubles construits ou en état futur d'achèvement, acquisition/cession de portefeuilles d'actifs immobiliers, sale and leaseback, baux (baux commerciaux, y compris en état futur d'achèvement), construction, promotion immobilière.
Elle intervient pour tout type d'actifs : bureaux, entrepôts, boutiques, immeubles complexes. Elle a réalisé un certain nombre d'opérations dans le secteur de l'hôtellerie en France et à l'étranger (cession, acquisition, financement, sale and leaseback) mais également rédaction et négociation de contrats de management, construction d'hôtels.
En matière de baux commerciaux, elle conseille et accompagne plus particulièrement les occupants y compris pour la réalisation de leurs travaux et la mise en place des bonnes pratiques environnementales.
Langues
Français - Anglais
Formation académique
Avocat inscrit au barreau de Paris depuis 1996
1994 DESS droit de l'informatique et des nouvelles technologies, Université Paris-XI
1993 Maîtrise de droit privé des affaires, Université Paris-XI
Top Tier Firm Rankings
Firm Rankings