Mr Gilbert Ladreyt > De Gaulle Fleurance & Associés > Paris, France > Profil de l'avocat
De Gaulle Fleurance & Associés
Bureaux

De Gaulle Fleurance & Associés
9 RUE BOISSY D'ANGLAS
75008 PARIS
France
Mr Gilbert Ladreyt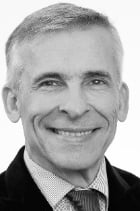 Fonction
Gilbert Ladreyt est spécialisé en droit fiscal français et international. Sa formation d'expert-comptable l'a conduit à développer une expertise en acquisitions et restructurations d'entreprises et opérations dites de « haut de bilan ».
Il a également une pratique réputée en fiscalité patrimoniale, ce qui lui permet de conseiller aussi bien les entreprises que leurs dirigeants. Il est également actif dans le domaine des « truts & estate ».
Gilbert Ladreyt est aussi en charge de nombreux contentieux fiscaux, notamment dans le domaine du droit européen.
Langues
Français - Anglais
Affiliations
Gilbert Ladreyt est membre de l'International Fiscal Association (IFA), de l'institut des Avocats Conseil Fiscaux(IACF), de la Compagnie des Conseils et Experts Financiers (CCEF) et de l'International Academy of Estate and Trust Law (IAETL).
Formation académique
Avocat au Barreau de Paris depuis 1985
1983 DECS de finances et comptabilité, Université de Strasbourg
1980 Maîtrise de Droit des affaires, Université de Strasbourg
Classements des avocats
De Gaulle Fleurance & Associés dispose d'une équipe large et expérimentée qui assiste des groupes français et étrangers, dont plusieurs grandes entreprises et des investisseurs de premier plan, ainsi qu'une clientèle privée. L'équipe est en capacité de traiter une grande variété de dossiers. Elle assiste notamment ses clients dans leurs opérations ou en matière de restructuration fiscale. L'équipe dispose aussi d'une forte expertise contentieuse. Elle intervient notamment pour le compte d'une succession dans un litige en matière d'abus de droit. Elle est aussi le conseil de trusts américains. La pratique est codirigée par Henri-Nicolas Fleurance, Vincent Schmitt , Gilbert Ladreyt et Jérôme Labrousse .
Top Tier Firm Rankings
Firm Rankings