Maitre Anne-Sophie LEROI > Benoliel Avocats > Paris, France > Profil de l'avocat
Benoliel Avocats
Bureaux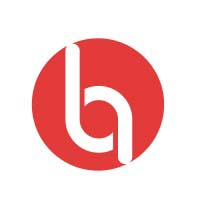 Benoliel Avocats
118 LA BOETIE
75008 PARIS
France
Maitre Anne-Sophie LEROI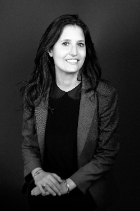 Département
BENOLIEL AVOCATS
Fonction
Collaboratrice
Carrière professionnelle
Avocate diplômée en 2012, Anne-Sophie LEROI a rejoint Sylvie BENOLIEL-CLAUX en mai 2013 et l'a suivie lors de la création du cabinet BENOLIEL Avocats en septembre 2013, après avoir exercé au sein du Cabinet Aramis et plusieurs expériences tant en France qu'à l'Etranger.
Elle est titulaire d'un Master 2 en Droit de l'Innovation Technique (DI2C – Université Paris – Sud Paris XI), d'un Master 1 en Droit des Affaires (Université de Paris Ouest Nanterre – Paris X) et a étudié à l'Université de Bergen en Norvège.
Anne-Sophie LEROI participe régulièrement, aux côtés de Sylvie BENOLIEL-CLAUX, aux rapports du groupe français Marque de l'AIPPI (Association Internationale pour la Protection de la Propriété Intellectuelle) et a représenté le Cabinet BENOLIEL-AVOCATS lors de la préparation de son rapport rendu en 2018, intitulé « Registrability of 3D Trademarks ».
Langues
Français
Anglais
Espagnol
Affiliations
APRAM (Association des Praticiens du droit des Marques et des Modèles)
Formation académique
2012 : obtention du CAPA.
2009-2010 : Master 2 Droit de l'Innovation Technique (DI2C).
Janvier-Juin 2008 : programme ERASMUS Norvège Université de Bergen (American Law et Law and Economics).
2005-2009 : Master 1 Droit des Affaires Université de Paris Ouest Nanterre.
2003-2005 : PCEM 1 Faculté de la Pitié-Salpêtrière.
Top Tier Firm Rankings
Firm Rankings