Maitre Sabine Smith-Vidal > Morgan, Lewis & Bockius LLP > Paris, France > Profil de l'avocat
Morgan, Lewis & Bockius LLP
Bureaux

Morgan, Lewis & Bockius LLP
68 RUE DU FAUBOURG SAINT-HONORÉ
75008 PARIS
France
Maitre Sabine Smith-Vidal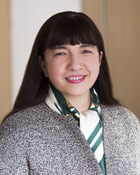 Département
Droit du Travail; Droit Social
Fonction
Sabine Smith-Vidal est associée au sein du département Droit du Travail et Droit Social de Morgan Lewis. Me Smith-Vidal conseille depuis plus de 25 ans des sociétés françaises et internationales sur des opérations transfrontalières, des fusions et acquisitions et des restructurations, et sur la mise en place de plans de pension, de dispositifs d'épargne salariale et de plans sociaux, ainsi que sur les relations avec les représentants du personnel et les problématiques liées au harcèlement et à la discrimination. Elle intervient également en matière de droit syndical, d'externalisations et de licenciements individuels et collectifs. Me Smith-Vidal assiste également ses clients dans le cadre de contentieux individuels et collectifs. Pour plus d'informations, voir la biographie de Me Smith-Vidal sur www.morganlewis.com/bios/ssmithvidal.
Carrière professionnelle
Morgan Lewis & Bockius UK LLP – Paris – Associé depuis 2013; Allen & Overy – Paris – Associé 2000-2013; PDGB – Paris – Associé 1997-2000
Langues
Français; Anglais; Espagnol
Affiliations
Me Smith-Vidal est membre du Barreau de Paris depuis 1991 et a obtenu une spécialisation en droit du travail et droit de la sécurité sociale de l'Ordre des Avocats de Paris; Classée en « Band 2 » des Avocats recommandés dans la catégorie Employment, France du Chambers Europe en 2014; Morgan Lewis est en tête de la catégorie National Labor and Employment Practice dans le Chambers USA en 2014; Dans le top 5 des cabinets en droit social du BTI's Litigation Outlook 2014 report; En tête des catégories Labor and Employment Litigation, ERISA Litigation, Labor-Management Relations, et Workplace and Employment Counseling de The Legal 500 USA (2014); Catégorie 1 Nationale: Employment Law – Management, Labor Law – Management, et Litigation – Labor & Employment du U.S. News and Best Lawyers (2011-2012); N° 1 du "Most Prestigious" Labor and Employment Practice, Vault 2012 Associate Survey
Formation académique
Université de Paris II Panthéon-Assas, 1987, D.E.A.; Institut d'Etudes Politiques de Paris, 1983
Classements des avocats
Morgan, Lewis & Bockius LLP assiste une base de clientèle anglo-saxonne de premier plan, dont plusieurs grands groupes industriels et pharmaceutiques. L'équipe conseille notamment ses clients sur la gestion de dossiers individuels sensibles, portant notamment sur le départ de cadres dirigeants. L'équipe traite aussi de problématiques d'égalité de rémunération. Elle a enfin été mandatée par une grande plateforme de vente pour l'assister dans la gestion de plusieurs dossiers stratégiques, notamment sur la renégociation d'accords collectifs sur le temps de travail et la reprise de l'activité de l'entreprise pendant le premier confinement. Sabine Smith-Vidal dirige l'équipe, au sein de laquelle Charles Dauthier est l'autre élément clé.
Top Tier Firm Rankings
Firm Rankings