Mr Frédéric Lalance > Orrick > Paris, France > Profil de l'avocat
Orrick
Bureaux
Orrick
61 rue des Belles Feuilles
75016
France
Mr Frédéric Lalance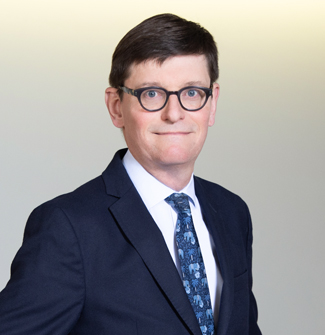 Département
Complex Litigation and Dispute Resolution
Fonction
Partner
Carrière professionnelle
Frédéric Lalance, head of the Paris Office Litigation Group, has been advising and representing major French and international companies for over thirty years in complex pre-litigation and litigation proceedings, with a particular focus on Commercial Litigation and Compliance.
Frédéric assists his clients in litigation arising from commercial, industrial and financial disputes, corporate law and insolvency proceedings, both before the French courts and in multi-jurisdictional cases – notably in Africa before the OHADA jurisdictions.
He also assists his clients before arbitral institutions and in alternative dispute resolution proceedings.
Frédéric also advises French and foreign groups in investigations by administrative or judicial authorities involving bribery and corruption issues.
In this respect, he has broad expertise in internal investigations (national and international), the implementation of compliance programs and the prevention of cyber-crime risks.
He is the author of several publications on current developments in litigation and anti-corruption regulations.
Langues
French, English
Affiliations
Administrateur de l'Association Droit & Commerce, March, 2018
Formation académique
Université Paris I – Panthéon-Sorbonne, Maîtrise, 1983
Université Paris I – Panthéon-Sorbonne, DEA, 1985
Classements des avocats
(Les grands avocats du marché: Contentieux commercial et de droit des sociétés)
Orrick Rambaud Martel est mandaté par de grands groupes français et internationaux pour traiter leurs dossiers les plus sensibles. L'équipe, particulièrement polyvalente et dirigée par  Frédéric Lalance, intervient dans des dossiers complexes, mêlant notamment le contentieux commercial à des problématiques de droit de la concurrence, de droit des sociétés ou de droit des procédures collectives. Elle a été récemment impliquée dans plusieurs litiges de place liés à d'importants dossiers de restructuration de dettes qui ont créé plusieurs précédents. L'équipe gère également un litige à fort enjeu au cours duquel s'affrontent deux grands opérateurs télécoms français. Le champ de compétences s'étend également au contentieux boursier et pénal, et aux procédures internationales complexes – la plateforme globale du cabinet étant un atout de poids pour traiter des dossiers d'exequatur et autres litiges internationaux. La pratique fait également intervenir : le très grand avocat du barreau Jean-Pierre Martel

et la collaboratrice senior Cécile Biadatti.
Top Tier Firm Rankings
Firm Rankings