Mr Gilles Bigot > Winston & Strawn LLP > Paris, France > Profil de l'avocat
Winston & Strawn LLP
Bureaux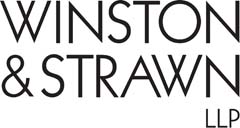 Winston & Strawn LLP
68 RUE DU FAUBOURG SAINT-HONORÉ
75008 PARIS
France
Mr Gilles Bigot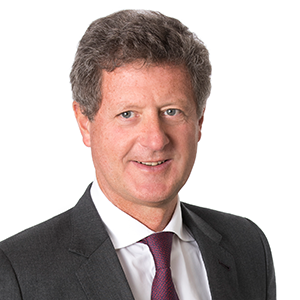 Département
Corporate, Litigation, Health Care
Fonction
Associé
Carrière professionnelle
Pionnier de la modernisation de l'économie et du droit de la santé en France, Gilles Bigot conseille et défend depuis plus de vingt-cinq années, les leaders du marché en France et en Europe, parmi lesquels des établissements de santé publics et privés, des laboratoires, des associations professionnelles, des fabricants d'équipements médicaux et de produits pharmaceutiques, et tous investisseurs spécialisés et professionnels du secteur de la santé.
Affiliations
Gilles is a member of the Paris Bar (Avocat au Barreau de Paris).
He also holds the title of Commander in the French Navy (Capitaine de Vaisseau) and he received the Silver Medal for Voluntary Military Services in 2014 as well as the National Defense Bronze Medal in 1984.
Formation académique
Master's degree (Maîtrise) in Business and Tax Law from the University of Paris II – Assas in 1988; advanced graduate diploma (DESS) in Trust and Estate Law, with honors, from the University of Rouen in 1989; advanced graduate diploma in Business Administration.
Classements des avocats
(Les grands avocats du marché)
Winston & Strawn LLP couvre toutes les problématiques juridiques stratégiques propres au secteur de la santé, en conseil et en contentieux. L'équipe intervient notamment dans des opérations de fusions-acquisitions et de capital-investissement. Elle s'est récemment illustrée par sa présence dans plusieurs transactions internationales importantes et complexes ; telles que la restructuration d'Ascendis Health pour un montant de 447 millions d'euros et le projet d'acquisition d'un groupe de technologies médicales pour 900 millions d'euros par un client du SBF 120. La pratique est dirigée par  Gilles Bigot et comprend Julie Vern Cesano-Gouffrant, Jean-Patrice Labautière et Sara Susnjar. Ils interviennent dans des opérations d'acquisition, de cession, de LBO, de partenariat, de recapitalisation, de restructuration et de financement obligataire.
Winston & Strawn LLP est en capacité de traiter un très large éventail de litiges, couvrant le contentieux boursier, commercial, réglementaire et corporate. Le cabinet dispose d'une remarquable expertise de niche dans le secteur de la santé ; il est une référence pour de nombreux investisseurs, cliniques, mutuelles d'assurance, ou encore pour les fabricants de produits médicaux. L'équipe est très appréciée pour sa créativité et son audace; elle a par le passé fait bouger plusieurs fois les lignes dans le domaine médical. Parallèlement, le cabinet traite un large volant d'affaires touchant à de nombreux autres secteurs. Il affiche notamment une excellente expertise dans la gestion des litiges financiers et des contentieux d'affaires, qui n'a pas échappé aux grands fonds d'investissement. La pratique est dirigée par le très réputé Gilles Bigot, qui est entouré d'Anne-Carine Ropars-Furet, Mathilde Lefranc-Barthe et Sara Susnjar.
Top Tier Firm Rankings
Firm Rankings