Jacques-Henry de Bourmont > Jeantet > Paris, France > Profil de l'avocat
Jeantet
Bureaux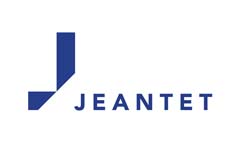 Jeantet
11 RUE GALILÉE
75116 Paris
France
Jacques-Henry de Bourmont
Département
Droit fiscal
Fonction
Associé
Carrière professionnelle
Jacques-Henry de Bourmont assiste une clientèle française et internationale, sociétés et fonds d'investissement, dans toutes leurs problématiques fiscales (conseil, contentieux fiscal et pénal, prix de transfert, gestion des actifs incorporels, optimisation patrimoniale, structuration de « management packages », rémunération des dirigeants, fiscalité immobilière, etc.). Admis aux barreaux de Paris et de Francfort, il a développé une expérience reconnue dans le domaine franco-allemand.
Enseignant en fiscalité immobilière à l'ESSEC et Conseiller du Commerce Extérieur, il a débuté sa carrière chez Rhône-Poulenc (aujourd'hui Sanofi Aventis), puis a intégré Ernst & Young Sociétés d'Avocats dont il a pris la direction du French Desk de Francfort jusqu'en 2005. Il a ensuite été Directeur Général et Directeur du département fiscal de Marcus Partner puis a rejoint le Cabinet LPA-CGR (Lefèvre Pelletier) où il a occupé le poste de Responsable fiscalité Corporate-Tax et du département franco-allemand.
Langues
Français - Anglais
Affiliations
International Fiscal Association (IFA)
Institut des Avocats Conseils Fiscaux (IACF)
Royal Institution of Chartered Surveyors (RICS)
Association des Fonds d'Investissement en Capital (AFIC) et European Venture Capital Association (EVCA)
Formation académique
Bar Training School of Paris (EFB), 1996
Postgraduate Diploma (DEA) in Business Law – University of Paris X Nanterre, 1994
Master's Degree in Tax- University of Paris IX Dauphine, 1993
Master's Degree in Management & Accounting Science – University of Paris IX Dauphine, 1992
Classements des avocats
Jeantet est recommandé pour la gestion des dossiers de fiscalité transactionnelle. L'équipe intervient régulièrement sur la structuration d'opérations de fusions-acquisitions, de private equity et d'immobilier traitées par le cabinet. Elle s'illustre le plus souvent dans des transactions de petite et moyenne dimensions, tout en étant parfois mandatée dans de plus grandes opérations. Elle traite aussi les aspects fiscaux d'opérations sur les marchés actions. Enfin, l'expertise couvre la fiscalité immobilière et des opérations portant sur des actifs industriels. La pratique fiscale est codirigée par  Jean-Guillaume Follorou et Jacques-Henry de Bourmont (ex LPA-CGR avocats ). Ils sont entourés du counsel Gabriel di Chiara.
Top Tier Firm Rankings
Firm Rankings