Mrs Pascale Lagesse > Bredin Prat > Paris, France > Profil de l'avocat
Bredin Prat
Bureaux
Bredin Prat
53 QUAI D'ORSAY
75007 PARIS
France
Mrs Pascale Lagesse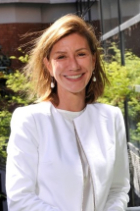 Département
Employment Law
Fonction
Partner
Carrière professionnelle
Pascale Lagesse, Partner, leads the Employment Law team. She advises corporate clients on all aspects of employment law.
Her practice covers employee representation and collective bargaining, restructurings and mass layoff plans, compensation plans, mandatory and optional profit-sharing plans, as well as executive employment arrangements and international mobility (expatriation/secondment).
She advises clients involved in mergers and acquisitions and reorganizations, as well as on issues related to staff representatives, the negotiation and signature of collective agreements, employee performance review systems, workplace rights and new forms of employment related to the digital economy.
Pascale is a seasoned litigator with significant experience defending clients in both individual disputes and complex collective disputes with unions, works councils and other employee representative bodies.
She is active in a variety of legal organizations and is currently Co-Chair of the International Bar Association's Global Employment Institute and Course Director for Labor Law Studies at the Paris Bar School.
Prior to joining Bredin Prat, she was the head of Freshfields Bruckhaus Deringer's Employment, Pensions and Benefits practice in Paris.
Pascale Lagesse was appointed in 2021 Assistant Treasurer of the International Bar Association (IBA) under the presidency of Sternford Moyo, the first President from Africa.
Langues
French, English
Formation académique
Admitted to the Paris Bar (1989), Pascale is a graduate of the University of Paris II Panthéon-Assas (Maîtrise in judicial practice) and the University of Paris I Panthéon-Sorbonne (DEA in Private Law).
Classements des avocats
(Hall of Fame)
Bredin Prat est doté d'une équipe très expérimentée. Dans la continuité de la pratique de référence du cabinet dans le domaine des fusions-acquisitions, l'équipe de droit social intervient fréquemment dans la gestion des aspects de droit du travail liés aux opérations traitées par le cabinet (qui sont le plus souvent parmi les plus importantes du marché français et impliquent régulièrement des sociétés cotées en bourse). La pratique présente aussi une forte activité autonome ; l'équipe accompagnant ses clients dans leurs projets complexes en matière de négociations collectives et de réorganisation. L'équipe gère aussi des dossiers individuels sensibles concernant de hauts cadres dirigeants, et des litiges de masse. Elle est notamment en charge d'un contentieux sensible concernant le non-respect allégué d'engagements pris devant l'État français dans le cadre d'une opération de fusion-acquisition de grande envergure. L'équipe défend enfin une grande plateforme numérique dans des procédures à forts enjeux concernant le statut social de ses collaborateurs. La responsable de la pratique  Pascale Lagesse

, Cyril Gaillard et Laëtitia Tombarello forment un excellent trio.
Top Tier Firm Rankings
Firm Rankings