Mr Jean Néret > FTMS Avocats > Paris, France > Profil de l'avocat
FTMS Avocats
Bureaux

FTMS Avocats
67 BOULEVARD MALESHERBES
75008 PARIS
France
Mr Jean Néret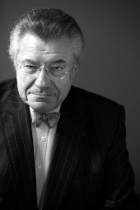 Département
Droit social
Fonction
Associé
Carrière professionnelle
Jean Néret is a Partner and agrégé of the Law Faculties.
Jean Néret was admitted to the Paris Bar 1977 and, after a few years of professional practice, he passed the agrégation exam in private law in 1982.
In 1990, he left business law, his primary vocation, to set up the Employment Law Department within the Jeantet law firm, as he sensed the place that human relations law would take within large companies.
At the same time, he held the chair of labour law at the University of Paris XII.
On 1 January 2020, he joined the FTMS law firm with his entire team of about ten people in total, which deals with all issues of employment law (individual, collective and criminal) and social security law.
Jean Néret is a former member of the Council of the Paris Bar Association and former President of the Bar Training School under the jurisdiction of the Paris Court of Appeal.
Langues
Français, italien
Formation académique
Docteur d'Etat en droit (Université Paris II Panthéon-Assas)
Agrégé des Facultés de droit
Classements des avocats
(Les grands avocats du marché)
FTMS Avocats accompagne une clientèle de premier plan : grandes enseignes de distribution et grands groupes du luxe, des médias, de l'hôtellerie et de l'automobile. L'équipe est très expérimentée et gère des dossiers complexes : négociation de conventions collectives, projets de restructuration. Elle affiche également une grande maîtrise des dossiers individuels, impliquant notamment des cadres dirigeants. Le champ d'expertises couvre enfin les sujets de rémunération et d'avantages sociaux. Le cabinet possède enfin une expertise particulière dans le traitement des dossiers d'accidents du travail et de droit pénal du travail. L'équipe est dotée d'un fort savoir-faire au contentieux. La pratique est codirigée par  Jean Néret, Olivier Angotti et Sabrina Kemel (qui a été promue associée en juillet 2021), et comprend également l'avocate counsel Isabelle Pontal.
Top Tier Firm Rankings
Firm Rankings