Mr Christopher Szostak > Gide Loyrette Nouel A.A.R.P.I. > Paris, France > Profil de l'avocat
Gide Loyrette Nouel A.A.R.P.I.
Bureaux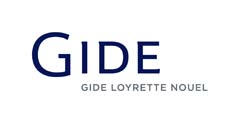 Gide Loyrette Nouel A.A.R.P.I.
15 rue de Laborde
Paris
75008
France
Mr Christopher Szostak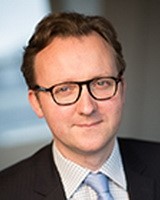 Département
Opérations & Financements Immobiliers
Fonction
Christopher est associé au sein de la ligne de métiers Opérations et Financements Immobiliers. Il intervient principalement sur des acquisitions et cessions d'actifs et de sociétés à sous-jacent immobilier, la mise en place de partenariats, des financements immobiliers, le montage de projets de construction, et en matière de baux. Christophe conseille investisseurs (foncières, fonds, institutions financières) et utilisateurs.
Carrière professionnelle
Associé chez Gide Loyrette Nouel (depuis janvier 2010)
Gide Loyrette Nouel, Varsovie (2003-2005)
Rejoint Gide Loyrette Nouel (2000)
Langues
Français, anglais, polonais et russe
Formation académique
Avocat inscrit au Barreau de Paris (depuis 2002)
Solicitor (England and Wales) (depuis 2000)
Trainee Solicitor, Allen & Overy, Londres et Paris (1998-2000)
Gide Loyrette Nouel, Département Opérations et Financements Immobiliers (1995-1996)
LL.B. in English and French Law, King's College, Londres (1995)
Maîtrise de droit privé, Paris 1 (Panthéon-Sorbonne) (1995)
Classements des avocats
(Les grands avocats du marché)
Gide Loyrette Nouel A.A.R.P.I. dispose d'une « équipe très réactive et dévouée », capable de traiter l'ensemble des problématiques juridiques et fiscales propres au marché immobilier ; de l'obtention des permis de construire à la création de fonds d'investissement. Le champ d'expertises couvre notamment la création de partenariat, la gestion d'actifs, les financements structurés et les opérations d'investissement. La pratique est dirigée par  Frédéric Nouel

et comprend de nombreux avocats très réputés: Eric Martin-Impératori, Renaud Baguenault de Puchesse, Christopher Szostak, Hugues Moreau, Rémi Tabbagh et Laetitia Lemercier. Antoine Mary a été promu associé en juillet 2021.
Top Tier Firm Rankings
Firm Rankings